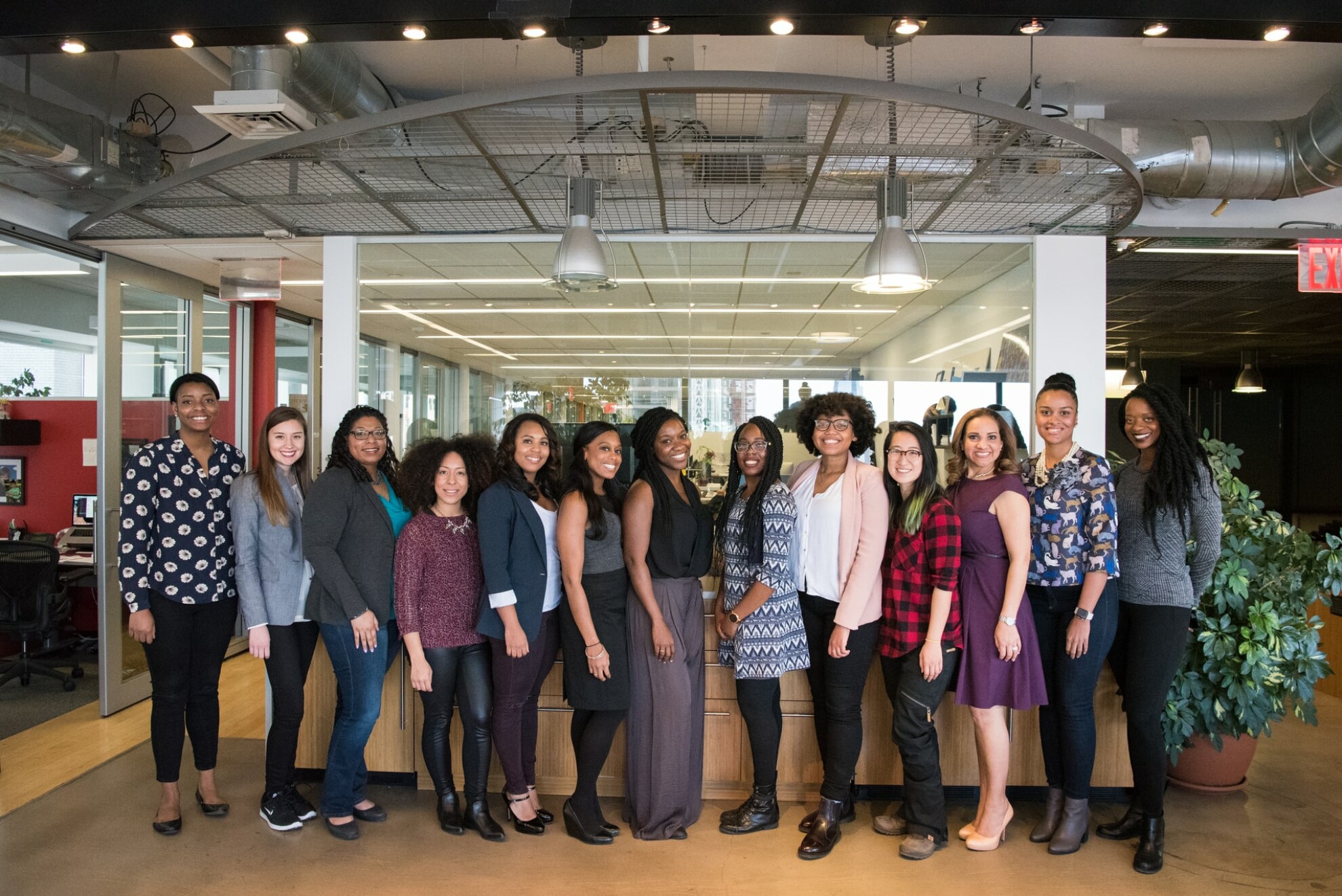 Where can I find an inclusive employer this International Women's Day?
International Women's day (IWD) gives us all a chance to reflect on women in the workplace and the achievements that women bring to business. International Women's Day, held annually on 8th March, is a global day celebrating the social, economic, cultural and political achievements of women.
The day can be traced back to 1908, when 15,000 women marched through New York City rallying for voting rights, shorter working hours and better pay. If I was a woman, and a woman back then, I'm pretty certain I would have joined them!
Thankfully, since the movement began, things have come a long way. In the UK, women have made great strides in the workplace, and the gender pay gap continues to narrow. In February, a final report in the government-backed Hampton-Alexander review into female representation in business, showed that women now hold more than a third of roles in the boardrooms of Britain's top 350 companies.
If you are looking for your next role, or thinking of changing employers, you might be interested to know more about inclusive employers and the top employers for women. Meraki Talent take a look at employers who have been recognised in this area as well as some of the policies that companies are adapting as they #ChooseToChallenge existing practices.
How can I find an inclusive employer?
There are a number of ways to do this, but researching company names on Glassdoor can give a good insight into their policies and culture. Moreover, if you have an interview with Meraki Talent, are considering a job offer, our consultants can help you get answers on any queries you have with the potential employer.
What initiatives are companies looking at when it comes to women in the workplace?
Companies are working hard to enhance policies and introduce new ideas into the workplace. The financial services sector, among others, have been looking at programmes to encourage more female leaders, how to showcase female successes, introducing regular meetups and collecting anonymous staff feedback. Some organisations have implemented returning to work programmes to help women come back to their careers after parental leave.
With 3.5 million women over 50 currently in employment, currently menopausal women form the fastest-growing workplace demographic in the UK. Many organisations are looking to raise awareness and introducing policies to accommodate this essential group of employees. Companies include Aviva, HSBC UK, Sainsbury's Group, NHS trusts, universities and Government bodies.
Many would argue that there haven't been too many benefits to the COVID-19 pandemic and the subsequent lockdowns. However, most organisations have had to adopt a more flexible approach to working which has resulted in new ways of working. Currently the UK Government are not recommending that office workers, who can do their jobs from home, return to the office before June. As a result of this, along with studies on productivity, feedback from home workers and the potential savings that businesses can make on office space, significant numbers of employers are offering remote or hybrid flexible working practices.
Who are the top employers for women in 2021?
There are of course SMEs who excel in this area but won't make the league tables, so we advise people to do their own research. Here is a snapshot of firms that have been recognised as good employers for women. Many come from the financial services and tech sector which is great news as these were once regarded as male dominated areas.
Accenture

set a goal to achieve a gender balanced workforce by 2025. They met interim targets of 40% female new hires and of promoting more women to Managing Director level. They made

The Times Top 50 Employers for Women

in 2019 and 2020. According toAccenture, 47% of its new hires are women — and the company has a goal of reaching a gender-balanced workforce by 2025. It also provides flexible schedules, support groups and mentorship programs for women, too.
Barclays

was featured as one of

Glassdoor's

top nine employers for women. The bank is committed to work-life balance, and ensures employees find it through programs that allow them to work from home or take career breaks, its website says. Barclays has a Women's Initiative Network, which helps attract female employees, and celebrates a 'Women of the Year' award for its female employees, according to its website.
Credit Suisse

are signed up to the Women in Finance Charter which is reflected in their diversity initiatives. This helps ensure that female talent is attracted to and stays with the organisation. They made

The Times Top 50 Employers for Women

in 2019 and 2020.
SAP

was voted the UK's Best Workplaces™ for Women 2020 and have an 85-chapter strong SAP Business Women's Network
Santander, like many large financial institutions signed the UK government "Women in Finance Charter" which aims to see gender balance at all levels across UK financial services firms. They have a target of 50% (+/-10%) women in senior roles by the end 2021 and have made significant progress.
Morgan Stanley International

is a signatory of the UK Government's Women in Finance Charter and was the first major US Investment bank to do so. One initiative they offer is maternity coaching providing support for women before, during and after returning from maternity leave.
Meraki Talent are delighted to say that we work with organisations who embrace gender equality and all areas of diversity and inclusion. We work with a range of companies that are especially good for female employees. These companies are actively working to close the gender pay gap, make sure women reach the C-Suite and have policies in place that make it easier for working mothers and those planning career breaks.