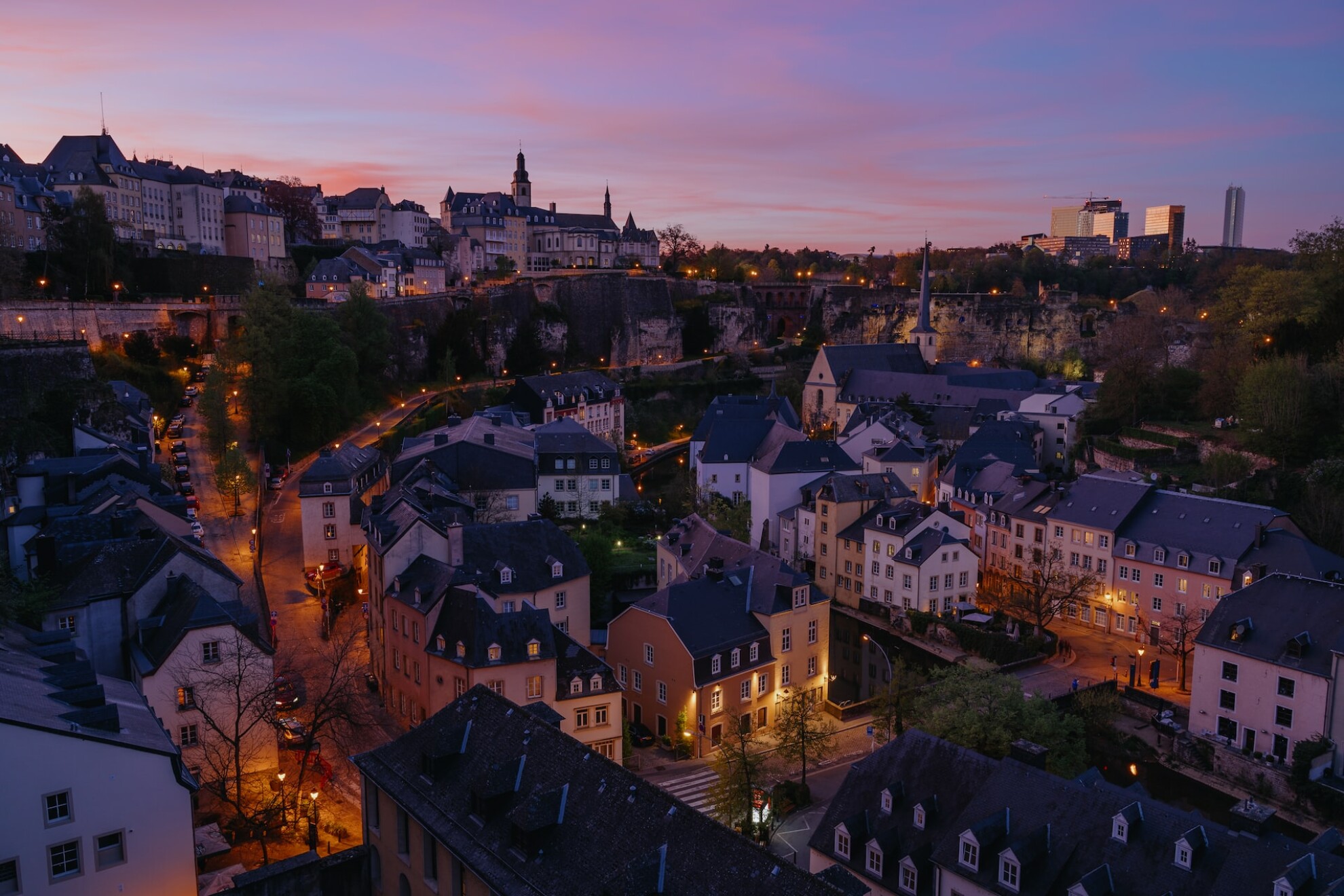 A guide to living and working in Luxembourg
Luxembourg is an ideal destination for UK workers seeking new opportunities. While it might not have the skiing that Switzerland offers or the tax rate of Dubai, this small country has as much to offer. And perhaps even more.
The country currently has critical gaps in the labour market, as the country grapples with a record number of vacancies and shortages in many key sectors, including IT, accounting, and finance. The country's excellent telecommunications, economic stability, and access to other European financial centres make working and living in Luxembourg an attractive proposition.
The country's history, culture, and high standards welcome expats — and these are only a few of its many attractive features. In 2019, half (47.5%) of the country's population was non-Luxembourgers.
International surveys rank Luxembourg among the top 20 countries that offer the highest quality of living worldwide. The high level of safety and security and its low crime rate are considered to be linked to its wealth and its residents' level of satisfaction with Luxembourg life.
Location, Location, Location
Luxembourg's capital is a beautiful, medieval city, while the rest of the small country boasts idyllic landscapes dotted with towns and villages. The city's small size is convenient: France, Belgium, and Germany lie over the border, the airport is only a few minutes away, and public transport offers free nationwide coverage.
If you are looking to save on the cost of groceries, think about shopping in Germany, France, or Belgium. It's not uncommon for expats to pick up wine in France, groceries in Germany, and have dinner in Belgium!
Luxembourg is also one of the safest capital cities in the world and it holds a huge cultural and historical heritage, which is evident in its multilingualism, traditions and festivals.
Stable economy
Luxembourg tops the list published by Global Finance magazine. Singapore, Qatar, Macao, and Switzerland follow the world's only Grand Duchy. The Grand Duchy of Luxembourg weathered the pandemic much better than its European neighbours.
In 2014, according to Global Finance, the country topped the $100,000 mark in per capita GDP. "Luxembourg uses a large share of its wealth to deliver better housing, healthcare, and education to its people, who by far enjoy the highest standard of living in the Eurozone."
Living in Luxembourg
Around 50% of expats prefer to rent, and house sharing is popular amongst young professionals working in the country. It is worth noting that the country's size makes cross-border commuting easy. So easy, in fact, that you might not need to live in Luxembourg at all. Many decide to live in neighbouring countries—Belgium, France, or Germany—to avoid high rents.
Schools Luxembourg
If you're bringing your family to Luxembourg, the country offers a choice of state-run, international, and privately-run schools. They are multilingual melting pots of Luxembourgish, French, German, and other European languages. International schools cost around €8,000–€15,000 annually. If you opt for state schooling, Luxembourg's school system is modelled after the French education system and leads to an internationally recognised baccalaureate.
Financial and professional services
Despite the Grand Duchy's financial sector representing a quarter or more of the country's economy, companies say it remains a battle to attract staff to the Grand Duchy. This leaves plenty of opportunities for those qualified and experienced in finance and accountancy.
There are about 150 banks, and with a high number of national and international employees working in Luxembourg's financial sector, it is growing. In fact, it is the biggest wealth management centre in the Eurozone.
Meraki Talent recruits for the Big4 in Luxembourg with the main focus on roles in risk and advisory. Corporate finance (M&A, valuations, and transaction services) and risk (AML and regulatory risk) positions are frequently recruited for.
Some firms may offer visas, flights or sometimes a sign on bonus but that's not always guaranteed. Your recruitment consultant should be able to advise about any relocation packages a company may be offering.
Tax and benefits
Skype and Amazon, for example, have their European headquarters in Luxembourg. This may also have something to do with Luxembourg's rather low taxation, which makes it a tax haven for Europe's wealthiest.
Expats enjoy higher wage levels than in the rest of Europe. The UK has a double taxation agreement with Luxembourg so that you do not pay tax on the same income in both countries. The country's income tax rates are among the lowest in Europe, resulting in the country becoming known as a tax haven.
Based on average income statistics and the income tax rate, the standard of living in the country is high, but taxes in Luxembourg are low compared to neighbouring countries.
Finally…
Luxembourg has long been an attractive option for professional expats who want to enjoy the low unemployment rate, low inflation, and solid growth, especially for those with a university education, specialist skills, and qualifications in finance and accountancy.
There are so many more reasons why relocating to Luxembourg for work is so attractive. To find out more about working in Luxembourg, contact Meraki Talent today.