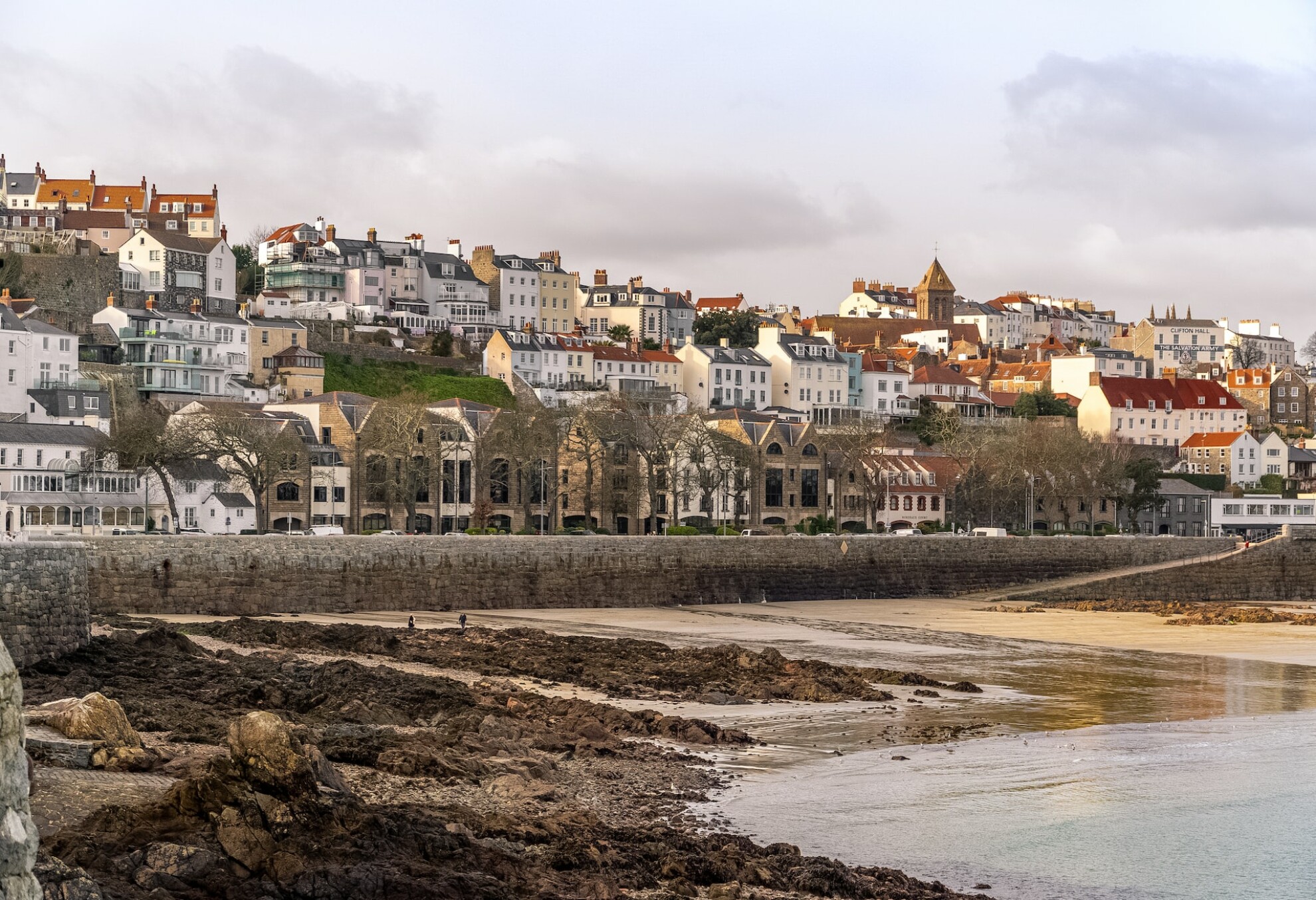 A guide to working in the Channel Islands
The Channel Islands offer a mix of high-quality audit work, a commute measured in minutes, not hours, and the chance to earn a great salary, thanks to the low taxation. Both islands offer a great work-life balance. Where else can you swap your balance sheets for your surfboard at 5pm?
In recent years, many Britons who work in financial services and accountancy have relocated to the islands, lured by the lower tax rates and laidback lifestyle. The Channel Islands are a unique blend of French and English influences, making them exceptional places to live. London is also only a frequent and short flight away.
Each island has the vibrant atmosphere of a big city, yet the sound of the sea is rarely far away. Climates are warmer, and the work-life balance can be different from what you're used to.
In your downtime, expect to enjoy French cuisine and wines, which are available in many of the island's restaurants and cafes. Unspoiled beaches are perfect straight after work. There's stunning countryside to explore and easy access to leisure facilities. Sport is a key aspect of island life, with residents enjoying an active lifestyle, from traditional sports to sea-based activities including surfing and sailing.
The income tax rates in Guernsey and Jersey are lower than in the UK, meaning there are tax advantages to living and working in the Channel Islands. As well as a high-quality health and education system, Guernsey and Jersey have low crime rates.
About the Channel Islands
These islands aren't part of the United Kingdom, but they have been a dependency of the UK since the 11th century. The islands are governed as two separate bailiwicks: the Bailiwick of Guernsey and the Bailiwick of Jersey. Each island sets its own policies for areas including healthcare, housing, education, and immigration. The five main inhabited islands are Jersey, Guernsey, Alderney, Herm, and Sark; each is a self-governing dependency of the British Crown with financial and political autonomy.
Financial services
The Channel Islands are a great place to start or continue your career in audit, accountancy, or finance. The economies of both islands are dominated by financial services as they are two of the world's leading offshore financial centres. More than half of each island's income is related to the sector, with banking, funds, and corporate services contributing to GDP. They are home to around 45 international banks, the Big4 and thousands of companies registered there.
Living in the Channel Islands
Both islands have regulations governing property leasing and purchase. If you're relocating for a job, most firms will not only advise you on the regulations, but they may also recommend estate agents to talk to.
Living in Guernsey
Although Guernsey seems a whole world away, thanks to its beaches and great food, this island is only 70 miles from the south coast of England for visits back home. And, for holidays or weekends away, the island is only a short distance from the northwest coast of France. It has 24 square miles of evergreen countryside, an impressive coastline, and a mild climate thanks to the Gulf Stream.
Guernsey is famous for its relaxed, high standard of living and work-life balance. The island has attractive residential properties, and it is a safe and stable place to live. Guernsey has an excellent reputation for education for those relocating with families, with state and private primary schools. Children at eleven can apply for a place at grammar school or a scholarship to one of the island's fee-paying schools.
You will need an essential employee licence, which is often valid for five years. This provides access to the local market housing stock that makes up the majority of the island's accommodation.
Guernsey's natural resources enable a variety of recreational and sporting activities. For ex-pats, there is a strong sense of community and it's easy to make new friends.
Working in Guernsey
There are plenty of high-powered "city" jobs here without the downsides of commuting or big city living. The Big4 all have a presence, as well as international banks.
Guernsey is referred to as a tax-efficient jurisdiction. There is no capital gains tax, inheritance tax, value-added tax, or withholding tax. Income tax is generally a flat rate of 20%. Guernsey has a stable and diverse economy with an AA+ credit rating.
Living in Jersey
This island is closer to France than the UK, and you can reach France by ferry in 30 minutes. For visits back home, the fast ferry takes around four hours, and there are flights to major UK airports in under an hour.
For those relocating with families, the education system is good, with 22 government primary schools and five government secondary schools. There is also a selection of private schools as well as good nurseries and pre-schools for young children. Jersey outperforms the UK in exam results, and over half of students are in fee-paying or selective education.
In Jersey, you will hear ex-pats refer to being licensed. This enables access to the majority of the local market accommodation. It is applicable where a firm can demonstrate that the person they are hiring is an essential employee.
Working in Jersey
Jersey has different tax rates. You are taxed less on your earnings, but the cost of living tends to be a little higher. It is no surprise that Jersey is one of the most successful global financial centres. The financial sector employs around a quarter of the island's workforce, contributing to 40% of the island's economic output. The industry includes banking, trust, fiduciary, wealth, asset and fund management. It is also a centre of excellence for company administration, compliance, legal, accountancy and investment advisory services.
Key benefits of working in the Channel Islands
The Channel Islands don't have the long commute and reliance on public transport, making for an easier commute.
There's a variety of opportunities for Chartered Accountants. The Big Four and smaller firms are all represented. And there are opportunities to work in industry.
The current skills shortage means accountancy firms and the fund industry are demanding skilled people.
Huge demand currently in all sectors due to new laws and regulations that continue to be introduced.
High-quality international work and valuable offshore experience.
Jersey/Guernsey law are both based on English laws.
Good salaries and benefits.
The personal tax rate for both Jersey and Guernsey is 20% of net income after allowances which is attractive, especially for higher earners.
Well connected to businesses all over the world.
Excellent networking opportunities with the ability to build strong networks, enabling professionals to gain knowledge and experience across many different sectors.
Key benefits of living in the Channel Islands
Premium quality of life and work life balance.
Excellent transport links to the mainland UK including London.
Good-quality housing, education, and healthcare.
Friendly and welcoming environment, including a strong ex-pat community.
Fantastic restaurants and shopping in the main towns.
Access to surrounding islands, Northern France and outstanding beaches.
Relocating
Some companies provide relocation assistance and may assist you with housing laws by connecting you with housing agencies and inviting you to orientation programs. Most law firms provide as license enabling the worker same access to the housing market as a local resident.
Other firms will provide visa sponsorship (including spouse and children), paid flights, accommodation for a couple of weeks on arrival, support in setting up banking and a cash allowance or lump sum to cover other costs.
Want to know more? Speak to Meraki Talent about Channel Island jobs in audit today.