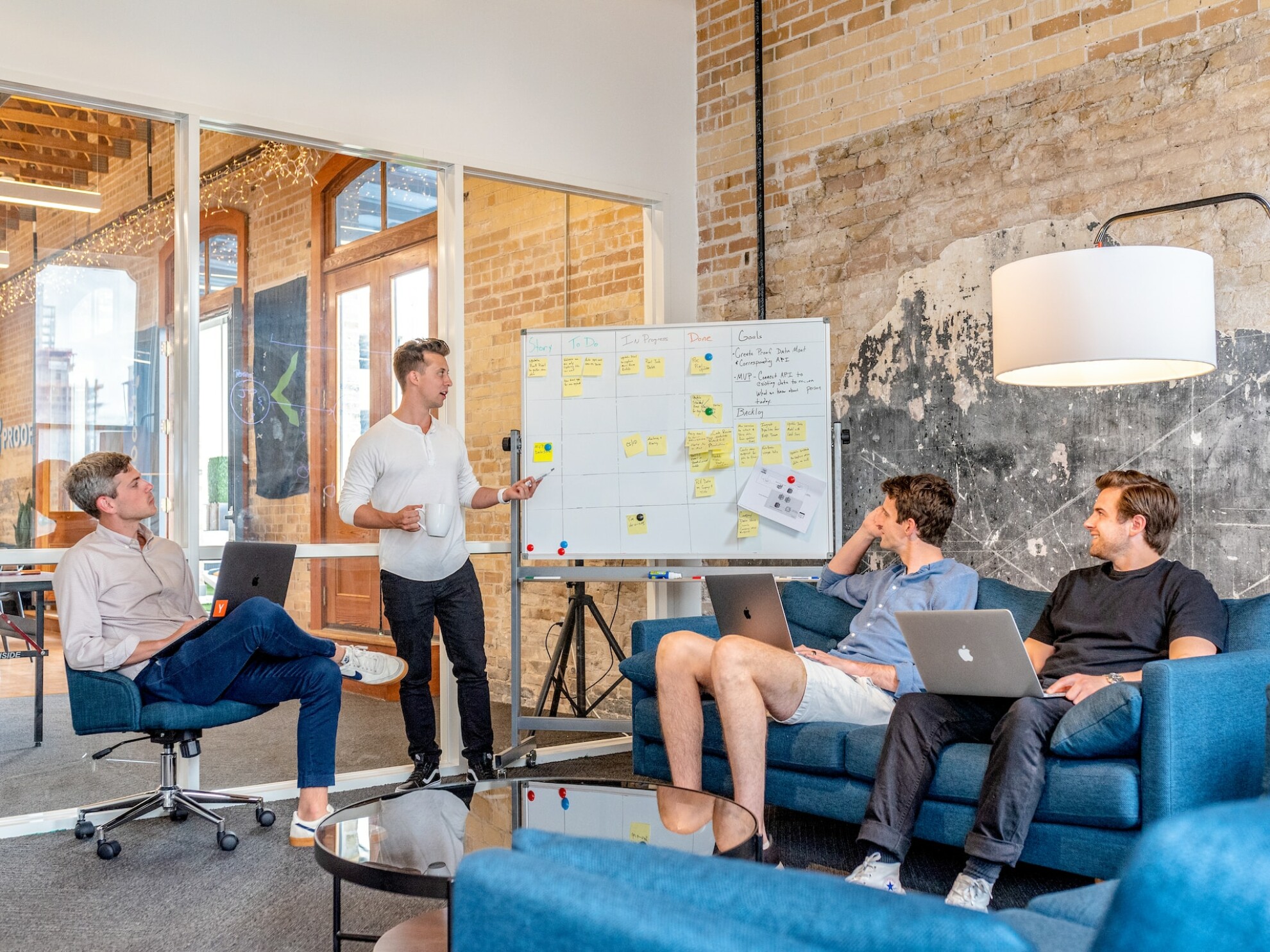 Five Tips to Improve Your Presentation Skills
Presenting! Some love it, others hate it. Whatever you feel about presenting, it is safe to say it can be a nerve-wracking experience. Often, a lot depends on it. If you're presenting for an interview panel, you're looking for a job at the end of it. Presenting findings to the board can open up a whole host of questions at the end, and if presenting at a conference, your name or organisation is represented.
September is a good time to sharpen your presentation skills for a successful autumn ahead. Autumn is a season of change and growth, making it the perfect time to sharpen your presentation skills. If you're embarking on your career, it's good to know that presenting is a skill. You can improve your presentation skills with time, practice, and patience.
From convincing a potential new client to sharing your knowledge with your team, presenting helps you deliver key ideas to audiences. How you deliver that information is important.
Whether you're preparing for a job interview, pitching a project, or presenting to a room full of professionals, these five tips will help you improve your presentations.
1. Understand your audience
Know what your audience wants and needs from your presentation. Before you create your presentation, you need to know who the audience is. Take time to understand your audience, their expectations, and the objective of your presentation.
2. Prepare and plan
The key to a successful presentation starts with preparation and planning. Framing what you want to say is the key part of preparation. When planning your presentation:
Outline your key message
Structure your content logically
Use visuals, such as slides, to reinforce your points
Use language that the audience understands and avoid jargon
Keep your language clear and concise
Address their pain points or questions they may have
Provide information or solutions that they care about.
If you get nervous about speaking, a script or cue cards are your best friend.
3. Make your content engaging
The most important part of preparing a presentation is framing what you want to say.
You need to grab your audience's attention with a strong beginning and end. There is little time to capture your audience's attention in a presentation. TED talks are a good source of inspiration.
To start your presentation with a bang think about
a catchy headline
an interesting statistic
a relevant quote
a personal story
To close your presentation with impact
have a summary of your main points
end with a clear call to action (CTA)
use a closing statement that leaves a lasting impression
Content is king
Find a mix of data and narrative. Most presentations fit somewhere between a report and a story. Deliver your message in a way that resonates with your audience. Use real-life examples, anecdotes, and relatable stories to make your presentation engaging. People like to listen to stories, and interaction can help keep your audience engaged throughout the presentation. Encourage questions either throughout the presentation or at the end of your presentation.
4. Fewer words and more visuals
The saying goes, "A picture tells a thousand words." Visuals can help you deliver a message more clearly than text. In this digital age, visual aids can enhance presentations, capture audience attention, and make your presentation memorable.
To illustrate your points and avoid your slide deck being too text heavy, think about including
Charts
Graphs
Images
Icons
Videos
Whether you're delivering slides, videos, or using interactive tools, ensure they complement your message and don't confuse your audience. Familiarise yourself in advance with any tech you'll be using. Remember to have a backup in case of technical difficulties on the day.
5. Practice speaking
Speaking in front of others is the easiest and most effective way to improve your presentation skills. Ask for feedback from friends or colleagues. If you're not comfortable with that, practising alone in front of a mirror can help you see what you're doing well. Alternatively, record your presentation to identify which areas need improving.
As the tone of your voice will impact the effectiveness of your presentation, practice changing your voice to keep audience interest and avoid a monotonous delivery.
Practising your presentation in advance will help you give a polished performance. If you can, practise in the room where you'll be delivering your talk. The more you change your position and location, the more comfortable you'll feel with presenting.
If you're at the start of your career and looking for opportunities to develop your presentation skills, ask your employer if there is a presentation skills training course available, or find online videos from professional speakers. Moreover, you could volunteer to deliver a lunch and learn session at work or volunteer to speak at team-building events or similar.
Whether you're a seasoned professional or a graduate entering the job market, effective presentation skills are essential for making a lasting impression during interviews, meetings, or networking events. Remember, practice makes perfect, so make time to perfect your skills, and you'll be able to impress this autumn and beyond.