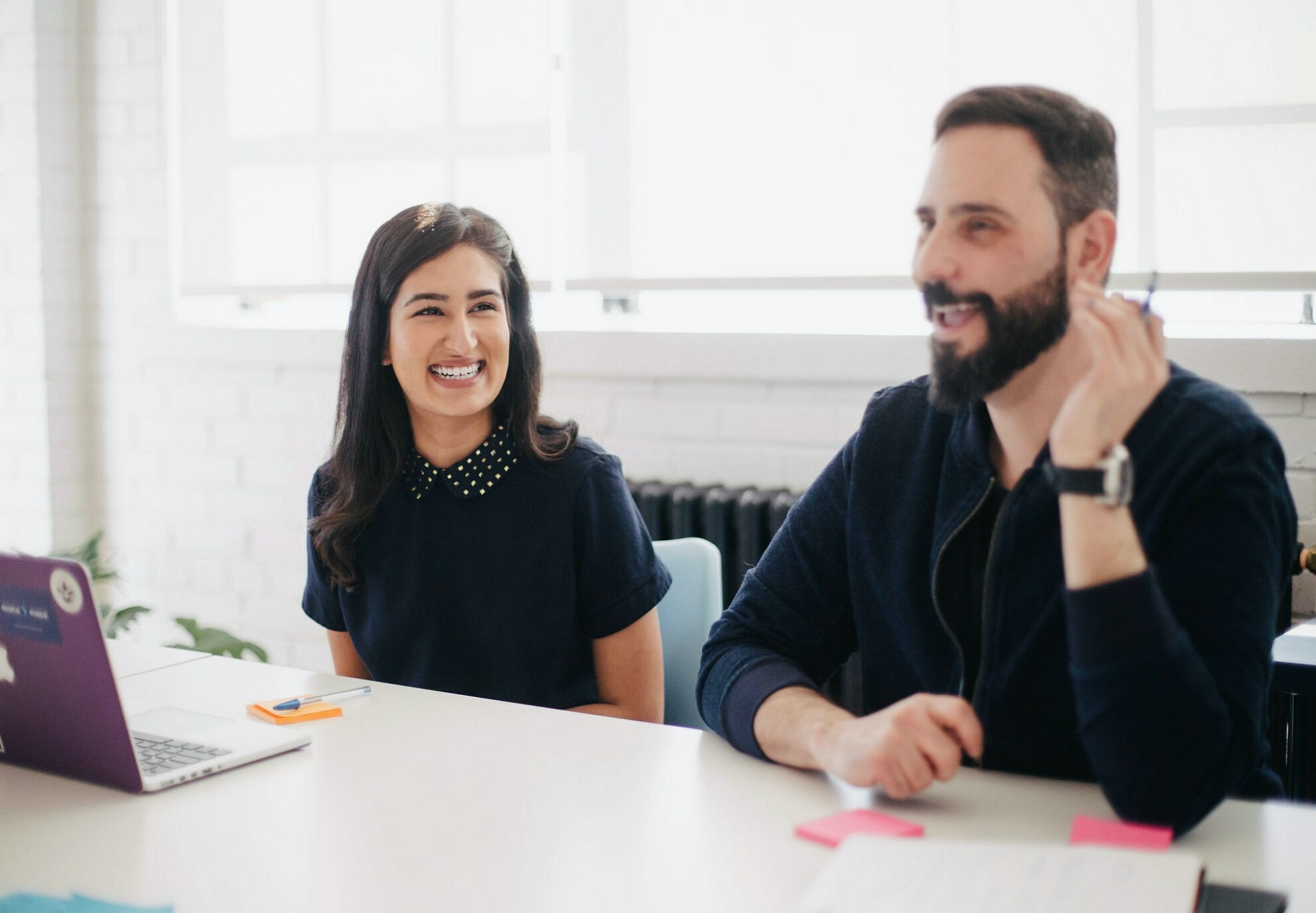 How to attract passive candidates
Passive candidates, those not actively looking for jobs, can be an untapped resource of good-quality potential employees. While it might be easier to attract active candidates than those out of work, a sourcing strategy that includes techniques for attracting passive candidates will be an effective one.
What is a passive candidate?
A passive candidate isn't searching the job market for new opportunities. But they're not unresponsive to hearing about new opportunities. At a time when the number of job openings outnumbers the number of people looking for work, employers need to find a way to attract and convert passive candidates to fill their open positions and skills shortages.
Benefits of passive candidates
Since passive candidates are not seeking roles, they are only interviewing with you. So, the time you spend screening them is more likely to result in a hire than a candidate who is interviewing with multiple organisations.
Passive candidates may hold a position that is similar to the one you are seeking to fill. If this is the case, onboarding will be easier than with someone from a different industry or with a different skill set.
As passive candidates are currently employed, they will only consider jobs and employers in which they have a real interest. This increases the likelihood that they will stay on for the long term and that they will be satisfied in their role.
Five top tips for attracting passive candidates this autumn
Job board adverts are wasted on passive candidates. This means you have to move beyond job boards and career sites and look for candidates in other places, by engaging in non-traditional sourcing methods.
1. Create interesting job advertisements
Going back to basics can increase your chances of landing that perfect candidate. Review your existing job postings to make sure that you are attracting the right candidates. A well-written and catchy description will increase the number of applications. Don't list tasks and remember to include benefits. Write the qualifications and experience in a clear way so that you can attract the right candidates and dissuade nonqualified job seekers from applying.
2. Establish an Online Presence
Having a strong online presence will enable your business to have better recognition and visibility among potential passive candidates. Make sure your website is up to date. Use SEO (search engine optimisation) to increase traffic to your site. Share interesting and fun things about your company on your website.
3. Conduct a brand audit
Don't underestimate the importance of a strong employer brand. Many studies show that candidates would not work for a company with a bad reputation. It is even more important for passive candidates. If a passive candidate is happy with their current employer, it can be impossible to entice them to consider working for a company with bad reviews.
Search online review boards such as Glassdoor to see what current and past employees are saying about your organisation. Then, develop a strategy with HR to address any negative online reviews and create a positive image.
4. Update your employer brand
Now is also the time to revamp your current employer brand to ensure it reflects the company and its staff. Employee demands have shifted during the pandemic. Many workers now want more flexibility in their work schedules. Developing an employer brand image that shows prospective candidates that you care about their well-being can go a long way to recruiting passive candidates.
5. Partner with a specialist recruitment consultancy
If your company, like many others, is investing time and resources to match today's post-pandemic job market, you should consider partnering with a recruitment consultancy, like Meraki Talent, to attract passive candidates for you.
This will give you access to pre-screened passive candidates that match your company's set criteria and job specifications. This can help your organisation save both time and money while improving hiring and retention. At Meraki Talent, we provide customised recruitment solutions that enable you to determine what services you want our team to complete.
It would be impossible to build an effective sourcing strategy without including techniques for attracting passive candidates. So, what are you waiting for?