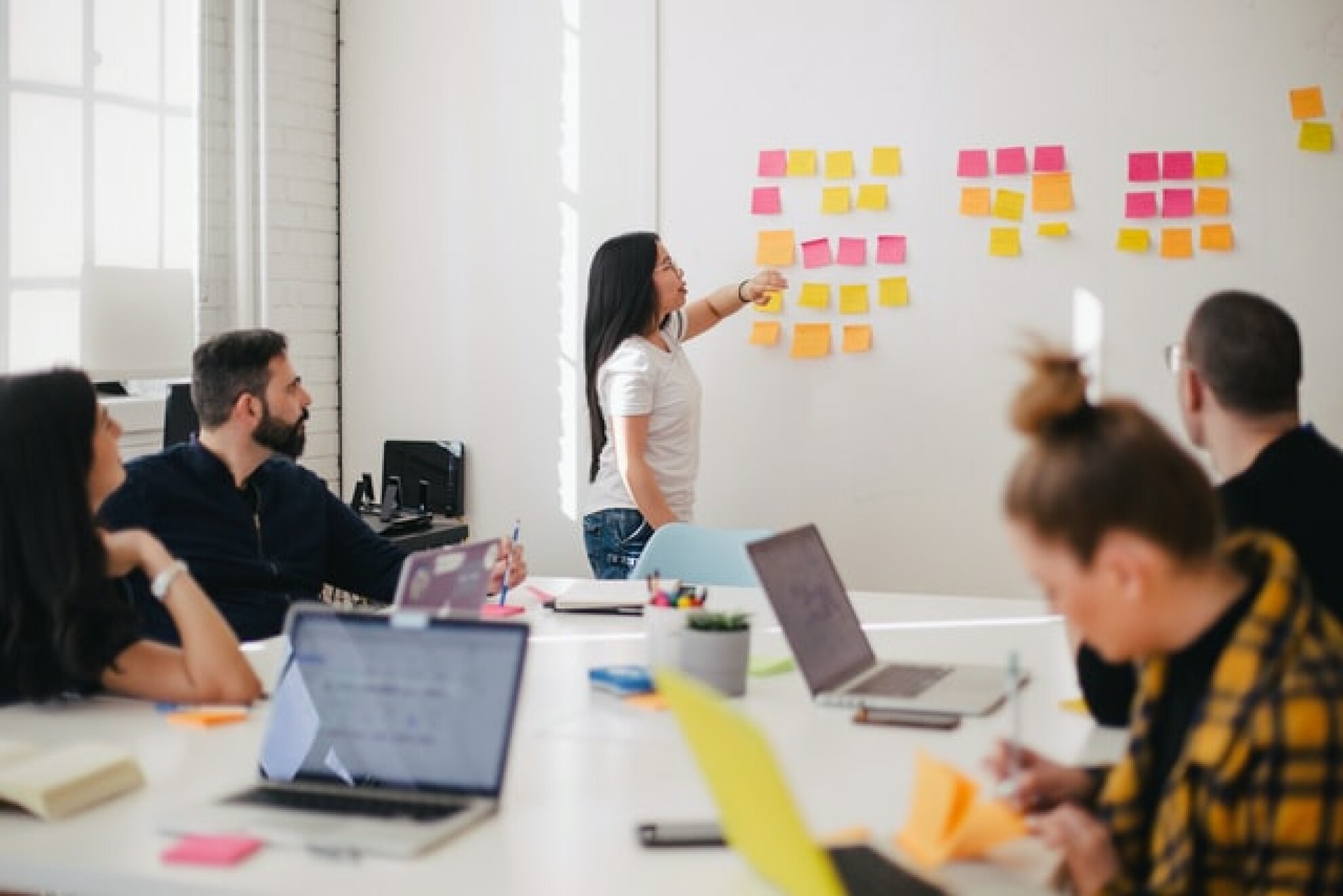 The great office return - what is the new 'working' normal?
After the lifting of coronavirus restrictions, professionals in the UK have gradually been returning to offices in recent weeks,. While many companies have adopted a flexible hybrid arrangement that combines remote and office work, others have called their employees back full time.
Some office workers welcome the routine, while others are concerned about how it will work without everyone in at the same time. As an employee moving to a new working model, you may well have questions including:
How many days should be spent in the office?
Do traditional working hours still apply?
Does "remote" mean working from home, or dialling in from a holiday home in Spain?
Welcome to the world of work 2021.
'No point if I come into the office and end up doing video calls'
According to research published earlier this year by PwC, less than one in five executives say they want to return to the office as it was pre-pandemic. The new office of 2021 is a meeting space for teams to interact and brainstorm new ideas, rather than a location you're expected to work from daily.
Several studies have shown that people do still want to come into work for social and collaborative purposes. A FinderUK study found that 30% of remote workers say they struggle with loneliness. While some companies and departments might have gone fully remote for the foreseeable future, other organisations are offering alternative working models.
The hybrid model
In a typical hybrid workplace, employees have the choice of working in a central office, working from home or splitting their time between the two. Employees might be able to choose the area of the office that best suits the type of work they need to do at that moment, whether it's focusing on a task in a quiet zone or getting up to speed with colleagues over a coffee. The hybrid office gives staff the complete freedom to choose where and when they do their best work.
In a hybrid workplace, flexible workers can utilise their time better. They can:
choose to avoid commuting at busy times
fully focus on tasks without the noises and interruptions of the traditional office
work when they're feeling most productive
The downsides are that in a hybrid workplace it can be difficult to form or maintain relationships with colleagues. If you're not sharing the same physical space, you can't just stroll over to a colleague's desk for a casual chat or to ask a question.
This gap in the employee experience becomes even more pronounced when some employees continue to work in the office, creating perceived in-groups that can leave remote workers feeling left out, less favoured and isolated.
The new office layouts
COVID-19 caused many businesses to reconsider their reliance on traditional office space set up. Many offices have rethought their working spaces entirely and implemented a range of social distancing measures. Nowadays many offices will incorporate a mixture of versatile spaces designed to support employees across different tasks, such as standing desks where people can log in with their own laptops, relaxed lounges for catching up on emails, soundproofed booths for phone meetings, and coffee areas for informal team chats.
Permanent remote working
In a 2020 SurveyMonkey study, employees who worked remotely reported feeling happier than their colleagues who remained working in the office. There are lots of reasons for this, from the psychological benefits of taking full control of their schedules to simply having a dog by their side as they work. Being able to dress casually, cook more and spend time with family all contribute to this boost in mood.
In an ideal situation, employees are judged on their results rather than on their behaviour – they no longer have to 'look busy' when the manager is around but set out to achieve their objectives in their own time. This instils trust in employees and gives them a sense of self-motivation. Recent research from Cardiff and Southampton universities shows that the majority of people working from home are as productive, if not more, than they are in the office.
Remote workers may work longer hours and take shorter breaks than their in-office counterparts. They worry that because they are out of sight, their in-office colleagues may perceive them to be slacking off, so they have a tendency to overcompensate by working late or making themselves available outside traditional work hours.
Full time office-based working
After over a year at home for many, some employees are excited about returning to an office space that allows for more work/life separation and in-person engagement. For those that have distractions at home or just don't like remote working being office based can have many advantages. Office-based employees may have perks such as snacks, catered lunches or an in-house gym. Although permanent office-based workers may miss out on the flexibility that remote working can bring.
Hub-and-Spoke
The hub-and-spoke model is becoming more popular. With this approach, businesses set up smaller presences in urban "hubs" and suburban "spokes," allowing for more flexible commute times and smaller office space commitments. The hub-and-spoke model gives workers added flexibility in ways, including cutting down on commuting times, costs and busy public transport. However, the downside can be sharing office space with different companies.