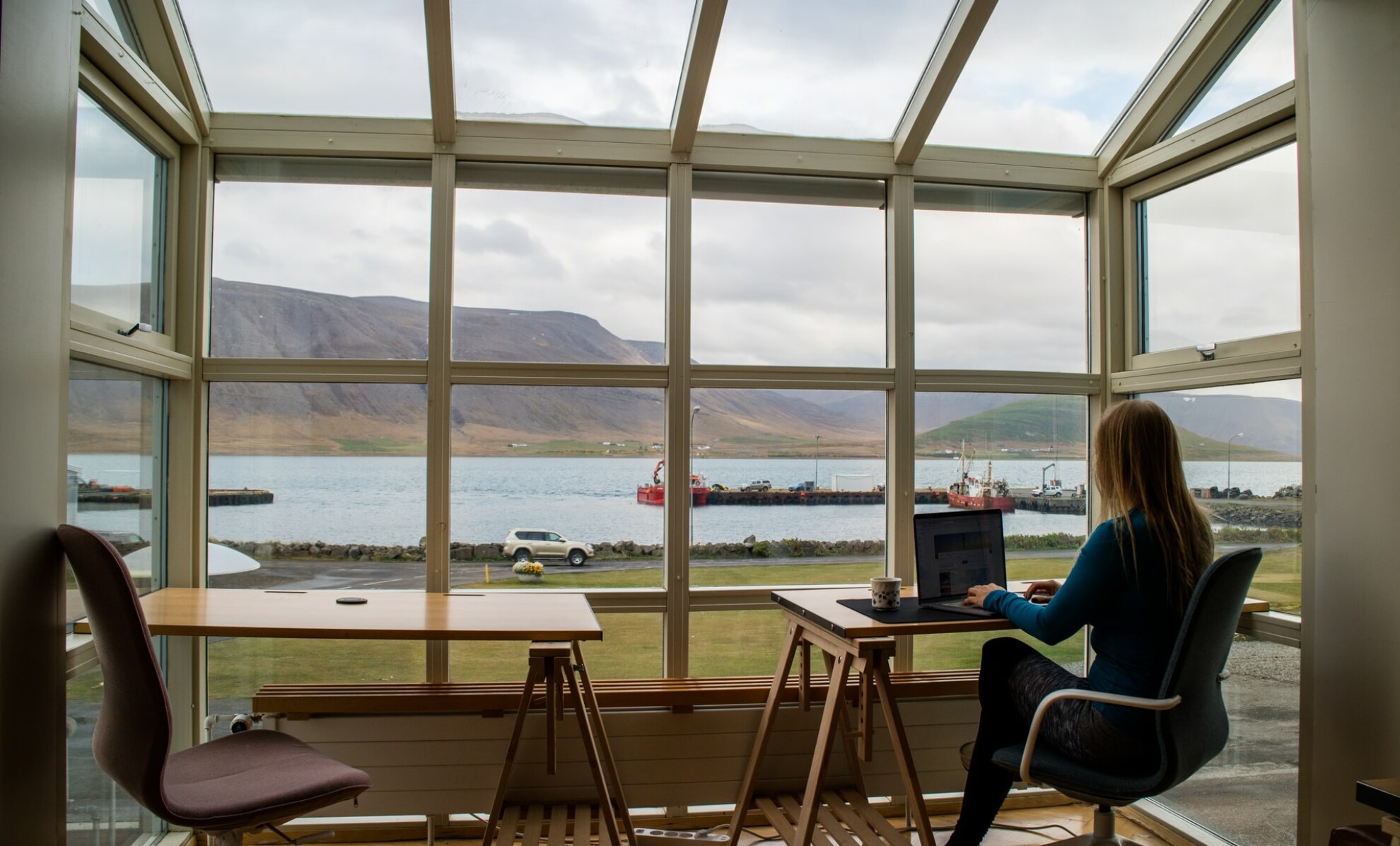 Tips for starting your new job remotely
Although the option of remote or hybrid working might be appealing, starting a new job can be daunting, particularly so when you are not in the office. Although more and more companies are updating their onboarding processes to cover remote workers, a new employer's onboarding process might still focus on in-person meetings and training.
A company's HR department should have an onboarding process in place, and managers should put energy into making new starters feel welcome. But it doesn't hurt to put some work into the process yourself.
Whether you are in the office or remote, one key nuance of a company is that of culture.
Culture Shock
Starting a new role remotely can make it difficult to get a feel for the company culture. After all, without visiting the office or meeting your colleagues in person, it's hard to understand team dynamics.
One of the most challenging aspects of starting with a new organisation is that each organisation has a culture of its own. This culture can be made up of unspoken goals and norms coded in terms that employees use inside companies but have no meaning outside of them.
But there are ways to gain this understanding whilst working remotely. You learn these subtle aspects of organisational culture through daily interactions with colleagues, team meetings, and having conversations about what other people are working on.
Being proactive is key
To compensate for not being in the office, you'll have to be more proactive, at least in the short term. Here are seven areas to consider:
Learn the tools
Make sure you read through any documents you are sent and walk yourself through new tools, especially those that revolve around workflow and communication. Check in with managers and ask which systems or tools you should be using.
Announce yourself
Ideally, your manager will introduce you, but you'll likely "meet" many of your new colleagues in a big virtual meeting. You may need to be more explicit about announcing yourself as the new starter. If there is a team meeting, see if you can get a moment to introduce yourself. But, also let colleagues know you're the new person in emails and internal messaging programmes.
Colleague check-ins
Try to schedule brief check-ins with key colleagues. These will mimic informal interactions you'd have in person in the office. Use these conversations as a chance to ask questions. Ensure you ask people what they are working on too, so they have an opportunity to describe their work.
Meet your manager
Microsoft analysed the early behaviours of new hires. It found that when new employees met with their manager one-on-one during their first week, they benefited in three ways. This included having a larger internal network, having better quality meetings, and spending more time collaborating with their team.
Ask for help when you need it
In the workplace, managers often pick up on a facial expression or tone of voice and may offer help if they think you need it. In video and phone meetings, it'll be hard for managers to see if you are understanding your role and/or the business. Try to seek out mentors so you have colleagues who can guide you in the new role.
Keep a diary
When you're in the office, it's easy to manage problems as they arise. You can often find someone in the workplace to help you solve it. When starting a role remotely, keep a weekly note of how things went so you can identify any questions you have and make a plan to get the answers you need.
Set your boundaries
It's worth communicating to your new manager and colleagues when you will usually take your lunch break, or specific times during the day that you won't be contactable – for example, to drop off and pick children up from school. They will then know when you're not available, which will reduce the chance of you missing calls, which can be a source of stress for remote workers.
A great opportunity
It's not always easy being the new starter, but by being proactive you can get to know your new team, role, and organisation and prove your value more quickly.
This is a new chapter in your professional life. Don't let remote onboarding change that. You'll still meet lots of new people, learn about a new business and pick up new skills and industry knowledge too. Be sure to embrace your first week with eagerness, knowing that you have the opportunity to thrive and impress your new team – regardless of where you are working.