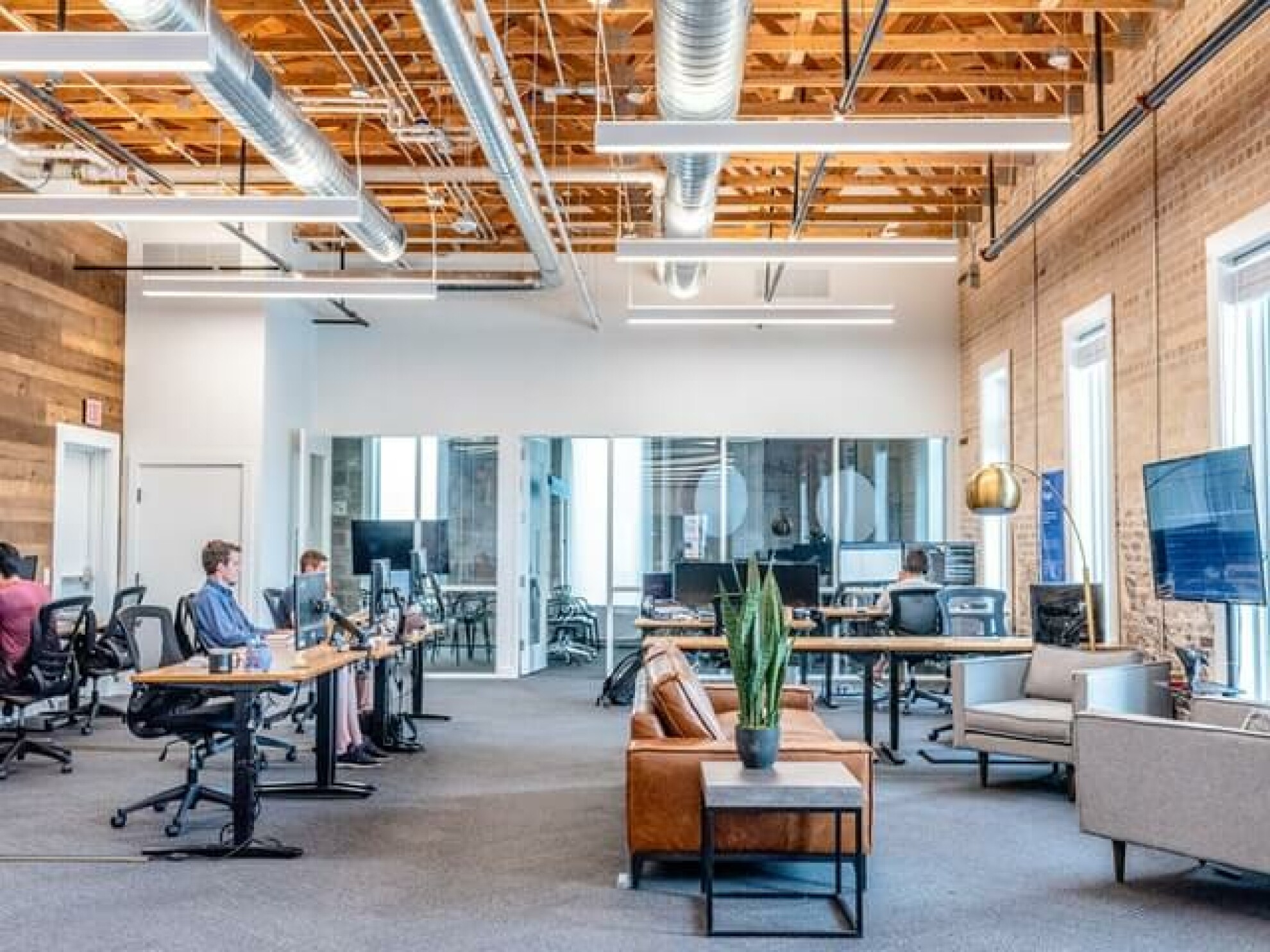 What will a hybrid workplace look like?
With many companies set to welcome office workers in June, Meraki Talent take a look at what the workplace of the future might look like. Hybrid working is a hot topic among both employers and employees. While the light at the end of the tunnel seems within reach, for those still working from home, the post COVID-19 pandemic workdays seem a long way off.
One way to predict the future of work is to understand people's remote work experiences over the last year. In March, we asked our social media followers what their businesses were planning to do when the government advises office workers can return to the office. From the findings, it would appear that working from home is here to stay, in some capacity at least! Almost half (47%) believe there will be a hybrid mix and 36% said there will be flexibility so staff can choose what suits them best. Only 7% plan to return to the office full time and only 10% were in companies where they are still deciding.one thing is clear: remote work has left an impression. And, when we speak with candidates, it is safe to say that many want to be more in control of where and how they work.
Last month we asked our clients what they thought was the biggest challenge for businesses and HR. Most think flexible working requests and getting people back to the office are the main challenges (68%). Only 11% stated integrating teams and 21% believe it is testing/health.
How much is the new way of working going to be led by the individual and how much is an organisational decision?
It would appear that the majority of organisations have taken the strategic decision to move to hybrid working permanently. It's just as well, because studies confirm that employees want the best of both worlds – and are prepared to go elsewhere if you don't offer it! Companies across the UK are lining up to announce that they are embracing a hybrid working model and there are many reasons why this new way of working could be a good thing. Productivity, engagement, talent, attraction, retention and helping with diversity and inclusion to name a few.
Some of the strategies we are witnessing with our clients here at Meraki Talent include:
1. Creating plans to empower people for flexible working
Businesses are creating plans that encompasses policy, physical space, and technology. Many companies have engaged with employees, teams and departments to understand what employees need, who can and wants to work remotely and who and when individuals and teams need to come into the office.
2. Investing in space and technology
IT departments continue to equip employees with the tools they need to contribute — whether they're home working or in the office. Nowadays, physical office space must be compelling enough to entice workers to revert back to their commutes. Many firms are now questioning the need for the big, and expensive office they used to have. Others are rethinking how they design and use office spaces – making them more about collaboration areas. Shared office spaces and working hubs are likely to become the norm.
3. Talent Attraction
Companies are now rethinking the employee experience and are working on their employer branding to enable them to compete for the best and most diverse talent. Businesses are realising the need to increase their focus on building an engaged workforce and supporting employees' needs and wellbeing. Organisations, particularly in sectors with skills shortages, are starting to see remote work as a vehicle to attract that hard-to-find talent. The hybrid mix can also help retain talent too.
Could home working increase diversity and inclusion?
Even though modern organisations are challenged by attracting and retaining talented employees, they sometimes underutilise a source of available talent: women. According to McKinsey, women account for half of all entry-level employees, yet they compose only a third of senior managers. At the start of the pandemic, we looked at how flexible working could be key to an inclusive workspace The new era of remote working has opened up opportunities for disabled workers, many of whom had previously been excluded from the workforce by being denied the flexibility they need. It also helps employees who may (or may not) have disclosed their unseen disabilities to their organisations as well as people who are juggling family life with a career.
Final thoughts…
A hybrid model is emerging that will try to balance the efficiencies gained by remote working with the benefits of social interactions and the creativity and innovation generated by collaborating with colleagues. Companies across all industries are exploring options beyond the 'one-size-fits-all' traditional office solution.
The COVID-19 pandemic has brought an opportunity to modernise how people work. This should not only include a shift to having employees working from home, but also being open to alternative schedules including ideas such as four-day work weeks and six-hour work days.