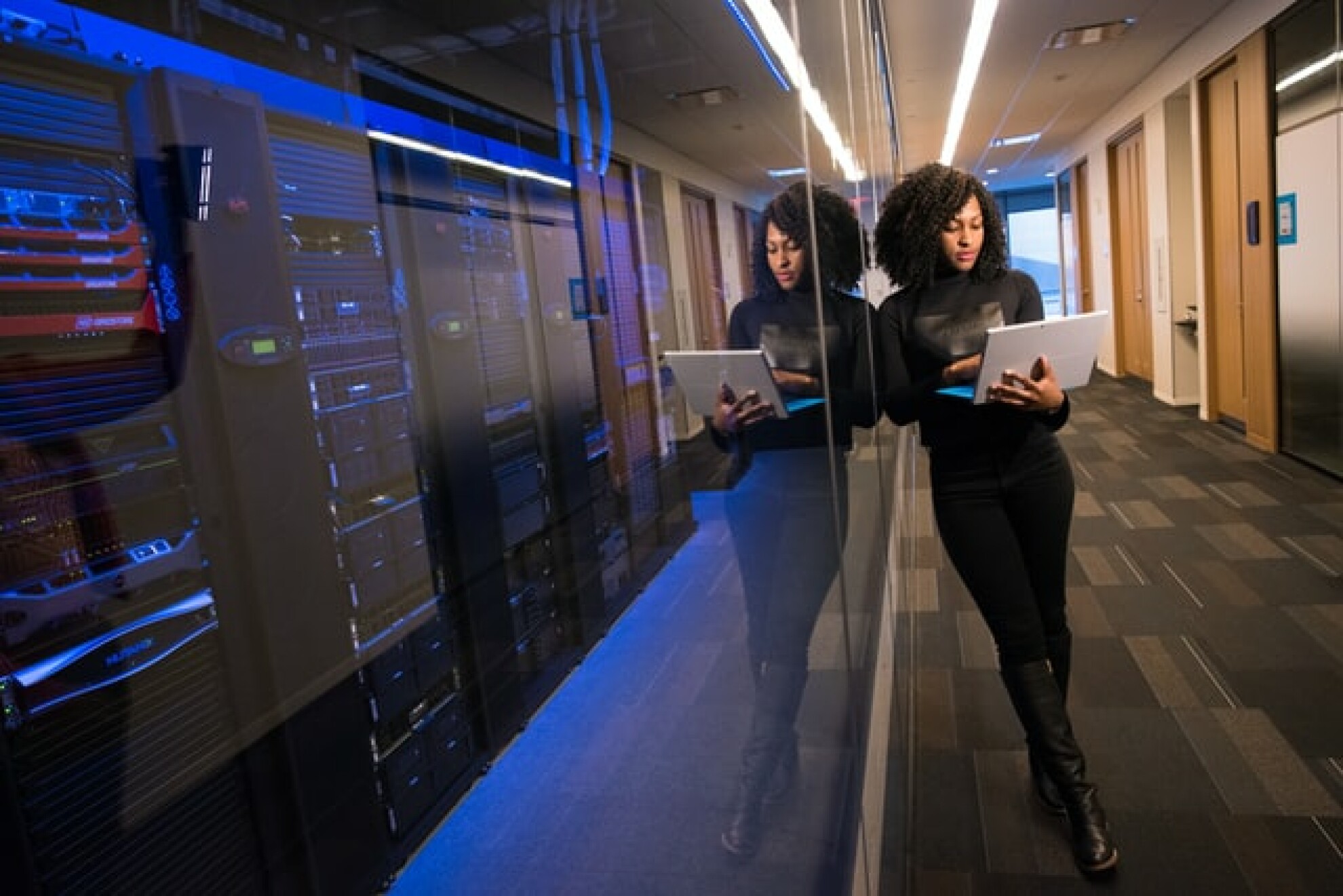 Six reasons to work in tech right now
IT has always been a robust career choice. In the lead-up to the millennium, IT contracting boomed, as many worked on Y2K projects. In hindsight, the Y2K problem (for those of us who remember it) might seem like a bit of a joke – but the vulnerability of IT systems remains a constant risk.
Two decades on, with the COVID-19 pandemic in the mix, fintech is growing. Web and app developers are in demand. AI, robotics and automation are continually advancing, and cybersecurity is paramount. Added to that, online shopping has soared, and remote working has become the norm. With IT apprenticeships available and 'women in tech' initiatives, 2021 is an exciting time to work in tech.
According to a recent report by trade association CompTIA, larger firms are more likely to report strong intent to hire new IT staff, with 74% saying they have planned more technology hires in the coming year.
Although IT is a 'pandemic-safe' career, a digital skills gap exists - meaning the government and employers are in need of IT workers with the right tech skills. So, whether you are already working in IT, starting a career in tech, or considering a career change, here are six reasons to work in tech.
1. Tech is booming
While the past fifteen months have seen unprecedented damage to sectors such as travel, hospitality and retail, the technology industry has risen to new heights. Even pre-pandemic, the digital tech industry grew six times faster than any other sector in the UK in 2019.
2. Work from anywhere on anything
Technology is the ultimate portable career. From app development to computer forensics, cybersecurity to web design, the range of job roles and industries that fall under the technology umbrella is huge, and continues to grow.
3.Tech skills gap
The break-neck speed of technological innovation is a key factor behind the 'IT Skills Gap' and currently there is workforce demand for specific IT job roles that exceeds the supply of trained and qualified technicians. The COVID-19 pandemic has amplified the IT skills shortage, as businesses saw the increased value of IT skills and technical support.
According to a report by the Project Management Institute, there will be a demand for 88 million professionals for project management roles by the end of 2021.
A

Future of Jobs

report listed the role of Data Scientists as being most in demand by 2022.
Research firm 'Cybersecurity Ventures' revealed that the total number of vacant cybersecurity jobs will reach 3.5 million worldwide this year, up from 1.4 million.
For IT workers who want to maximise their earning potential, cybersecurity provides real earning possibilities. Experienced cybersecurity specialists have never been so important – and there are not enough of them. It is currently one of the top technology trends, given the importance for companies that collect customer and user information to keep their networks secure from attacks. A shortage of cybersecurity skills among IT professionals has created a demand for those with cybersecurity, information security, network security and vulnerability assessment skills.
4. Apprenticeships and entry-level opportunities
Research conducted by STEM Learning found that in 2018, 89% of tech businesses struggled to recruit at some stage. However, apprenticeships are working hard to bridge the gap.
The sector also offers a wealth of entry-level jobs for those without transferable skills, meaning that inexperienced individuals can build a rewarding career path from scratch. Apprenticeships are the perfect way to 'earn as you learn', and kickstart your career with practical skills from day one.
IT support has always been in demand and the need for it has increased even more recently, due to the shift to remote working. The majority of businesses now have employees working from home, so it's likely they will need extra support whilst doing so. A CW Jobs report in 2020 showed that 33% of companies needed to recruit IT support staff. The need for those with IT support skills is still going strong in 2021, as companies look at hybrid working. Moreover, IT support jobs are often entry level positions, ideal for those embarking on IT as a career.
For career changers also, there are a number of low cost or free tech courses that are available. From Future Learn to Google, there are a range of basic and introductory e-learning programmes.
5. Top companies
Annually, tech and fintech firms top the list of 'Best Companies to Work For' compilations on Glassdoor. Employees working in tech mention job satisfaction, company values, career opportunities, work / life balance and management support as integral to their employer's enjoyable and supportive cultures.
6. Salaries
According to Tech Nation and Adzuna, the average tech salary in the UK is £53,318, up 4% on 2019. This is despite low inflation and the economy. In contrast, the average UK salary for non-tech jobs stands at £36,903. Specialised tech roles are particularly in demand and command higher salaries. This year, network security jobs increased 69% on average to £85,894. Given the nationwide shift to remote working which relies on digital networks, specialised security professionals are more in demand than ever before.
Finally, the technology industry doesn't only need developers and programmers. It needs HR professionals, legal experts, project managers, marketing professionals and finance workers. If you opt for one of these vacancies in the tech sector, you will also have the unique opportunity to learn more about the technology we use every day – and develop your career.
If you're looking for an industry that's growing, and one in which you can grow your career, take a look at tech. If you are already working within IT and are now looking for your next career move, here are just a few vacancies from companies that are hiring: