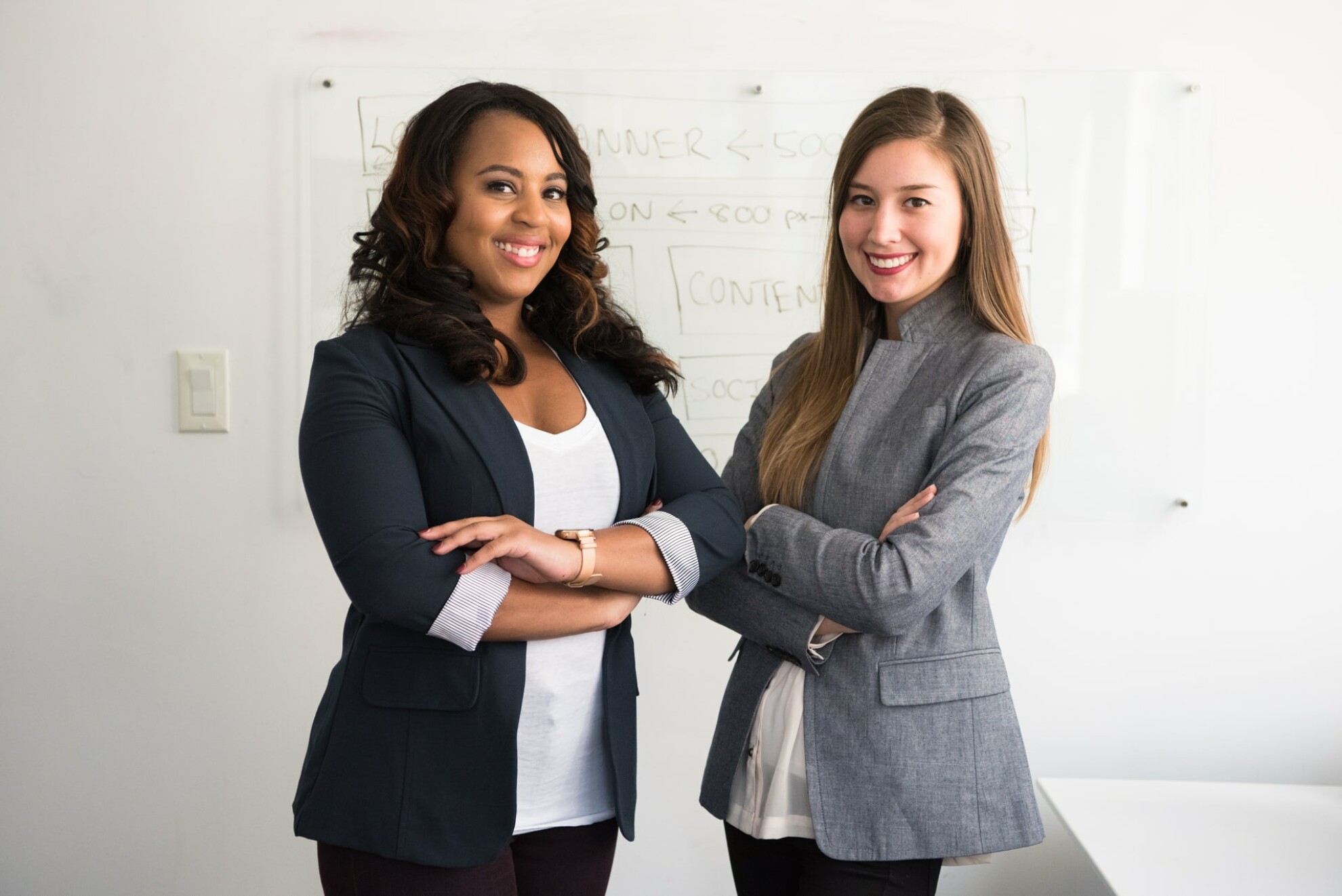 What can employers do to ensure International Women's Day isn't just a tick-box exercise?
The annual International Women's Day (IWD) which falls on the 8th March is one of the biggest employer engagement days of the year. It provides a perfect opportunity to get involved promoting women's equality in the workplace.
However, how do companies ensure that they maintain a continuous focus on equality, diversity and inclusion all year round as part of their values? Otherwise, it can be all too easy for the day to appear a tick-box exercise for internal communications and social media channels.
Meraki Talent take a look at where we are with gender equality in the UK, and provide suggestions of areas that employers could consider in 2021.
Is there still gender inequality in the workplace?
In the UK, women have made great strides in the workplace, but inequality persists. The issue of equal pay is still a hot topic and the gender pay gap stands at 17.3%. Of course, the reasons for the gap are complex and interrelated and they include economic, cultural and societal factors.
What about women in leadership?
In February, a final report in the government-backed Hampton-Alexander review into female representation in business, showed that women now hold more than a third of roles in the boardrooms of Britain's top 350 companies. However, despite gains for women in leadership, men still dominate the highest levels of business, and the review fell slightly short of its second major target of reaching 33% representation of women on FTSE 350 leadership teams, including positions on executive committees.
This month, new research from partnership law firm Fox & Partners, showed that female directors at the UK's largest financial services firms are paid on average two-thirds less than their male counterparts. This demonstrates that the pay gap still exists between men and women at the highest levels in the financial sector.
The research also underlines that firms are willing to give non-executive roles to women to improve board diversity, but are not appointing them to better-paid leadership positions, which also wield more influence within the organisation.
According to LinkedIn data, companies with more women in the C-suite tend to have more women in their workforce overall. In fact, when there is a female executive in the C-suite, the average percentage of female employees is around 41%. Conversely, when a company does not have any senior female executives, on average, only 34% of its total workforce is made up of women.
The 30% Club, a campaign group designed to improve female representation in the Boardroom, has been encouraging firms to embrace quotas. Since it launched in 2010, female representation figure on UK Boards has increased to 28.4% in 2019 from 12.5%. Targets combined with measures such as mentoring programmes and women's networks can help to create stronger pipelines of women too.
Boards need to #ChooseToChallenge
This International Women's Day, boards need to #ChooseToChallenge themselves by asking honest questions about the barriers in their organisation that might prevent women reaching top leadership. To see long-term change, businesses must be committed to taking steps that will lead to more women progressing through the grades, getting into senior executive positions and ultimately closing the pay gap.
Whether organisations are needing to increase women at board level, wanting to ensure equal pay across all levels or to retain more women in the workplace, it takes more than a day to change.
Areas for organisations to #ChooseTO Challenge:
Job adverts. Are your adverts clear, precise, and avoid jargon? This can remove unconscious bias as studies show that men are likely to apply for roles where they have less than 50% of the required skills, whereas women tend to only apply for roles where they have over 80% of the required skills.
The culture of the organisation especially at a senior level. Is there an overly macho or long hours culture that might disadvantage women? Are entertaining and staff events diverse and inclusive?
An extension of flexible working policies for all staff. With the Covid-19 pandemic and lockdowns, many companies have changed their policies to allow remote working. Post pandemic it is likely such polices that allow flexible working are necessary because of increased competition.
People data. Interrogate the data. Employers need to look at every stage of the employee lifecycle to ensure that people management practices are fair and inclusive. For example, ascertain the number of men and women applying for each role and who gets the job, and look for any points in careers when women tend to leave the organisation.
Take positive steps to ensure that women are paid and treated equally in the workplace, and demonstrate a zero-tolerance approach to all forms of discrimination and harassment.
By looking at areas that impact gender equality throughout the year, more progress can be made. Sadly, if not addressed, this gap not only disadvantages individuals, but means employers miss out on a wealth of talent and risk their reputation as a fair and inclusive employer. Gender pay gap reporting has brought transparency to workplace gender equality issues that need addressing, but it's the action that follows that makes the real difference. Let's #ChooseToChallenge this International Women's Day.