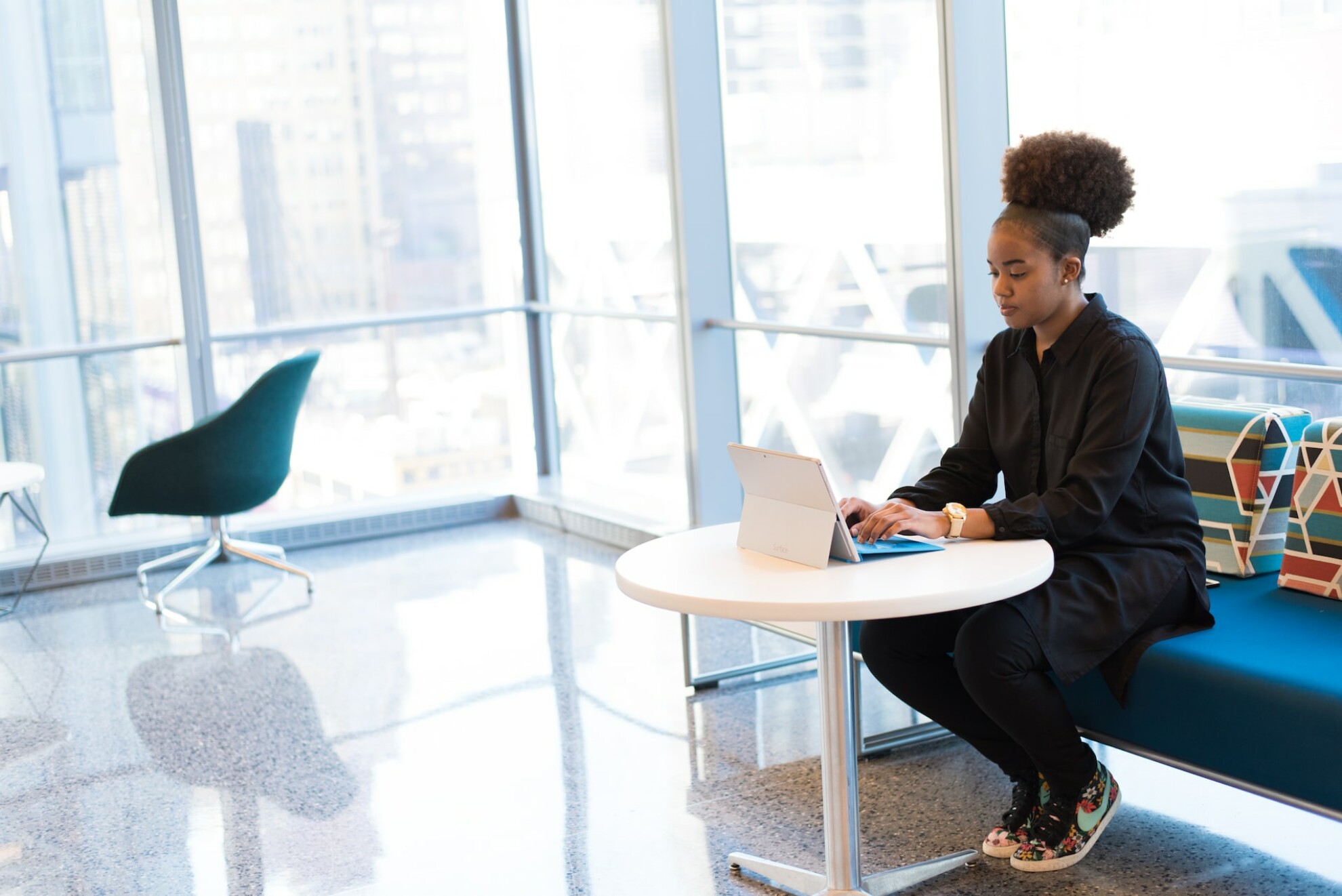 A guide to job hunting in November
If you're currently looking for a new job before Christmas, you're not alone. There was a 14% spike in job searches between August and October. Jobs website Glassdoor said this was due to candidates ramping up their job-seeking efforts before the winter.
With post-pandemic trends like 'quiet quitting' and 'The Great Resignation', we know that people are evaluating their lives, what they want, and the role their work plays in that.
Maybe you're looking to increase your income due to the cost-of-living crisis. Or perhaps you're looking to improve your work-life balance in 2023? A study by insurance Aviva in September found that 41% of surveyed employees favour work-life balance over salary benefits in 2022.
Is now the right time to change jobs?
The Recruitment and Employment Confederation (REC) said there were 154,000 new job adverts in the week of 17-23 October, slightly fewer than in September. On Friday 4th November, City AM reported that businesses were scrambling to hire staff in a heated job market despite the recession picking up.
In fact, it is likely this month will be one of the busiest months for job hunters, as candidates hope to secure interviews and put forward for new roles before the December dip-in recruitment. Likewise, here at Meraki Talent, we have employers looking to recruit skilled finance staff, legal professionals, and tech workers before Christmas.
It's the season to go job hunting
We are in the midst of 'job hunting season' as talented professionals are keen to bag a new role before Christmas. This is a new employment phenomenon known as 'job cuffing, whereby job hunters look to 'job cuff' for the winter and secure a new role before Christmas.
Searching for a new job while still in your current role has many advantages. You can be more relaxed about your finances, and you can take the time to find the job you want the most. Recruiters and companies tend to value active workers more than those who have spent time out of work. This is because, in theory, if you're currently working, your skills and industry knowledge are more up-to-date.
Looking for a new job can feel overwhelming – especially with the clock ticking down until December 25th. So how do you ensure you make the most of the current recruitment boom and put yourself out there in the best way? Our recruitment specialists are on hand to share some job-hunting advice with you.
November job-hunting advice from our experts at Meraki Talent
New workplace non-negotiables
Ben Shore, Manager, of Financial Services at Meraki Talent, says: "I always suggest job hunters take time to define what they want from their new workplace, employer, and manager. These workplace non-negotiables outline what you expect from your future work environment, and won't accept from others."
Tailor your CV with relevant keywords
Rory Markham, IT & Change Team Consultant at Meraki Talent, sheds light on a little industry secret. "At Meraki Talent, we read every CV and often provide CV feedback to our candidates as and when needed. Even so, ensure you have relevant keywords included for your current and previous roles listed," he says. "If you're applying to a firm, your application may well go through an Application Tracking System – a computer programme that will be looking for relevant words and phrases. Often great CVs can get rejected, before HR or a hiring manager get to read them."
Interview prep
A job interview is all about presenting your best self, and if you haven't had one for a while, November is the perfect time to practice. Think about those challenging questions that employers love, like "What is your biggest weakness?"
Jack Penketh, Recruitment Consultant for Accountancy & Finance at Meraki Talent, advises candidates to: "Research the organisation to ensure you have information to answer interview questions. Website case studies might highlight how the firm solves problems and challenges. Take time to carry out a google search of the company. This may disclose online PR that reveals company achievements. Have questions to ask your interviewer to show your interest in the company."
Some interviews are still taking place online, particularly in the early stages of the interview process, or if you are applying for a 100% remote position.
Location, Location, Location
What about a Christmas Day swim? Early Christmas presents from Sinterklaas? Buying handmade crafts at a traditional Christmas market in Luxembourg?
It might be that you are at a stage in your life where you are looking for a new experience and to live and work somewhere new. Meraki Talent has plenty of opportunities with top employers abroad. Many of these are in the area of audit and are for the Big4 and other large employers in Dublin, Luxembourg, the Netherlands, Jersey, and Guernsey.
As Jenna Gallagher, International Headhunter specialising in Risk and Advisory at Meraki Talent explains: "International experience and working abroad can increase earning potential and look great on a CV. And let's not forget the unique experience that living abroad provides."
Let us help you
Believe it or not, you don't have to do all the hard work yourself. Using a specialist recruitment company such as Meraki Talent can help. A recruiter can help you search for a job and may even speed up the process since they have good contacts in the industry and will know of openings before they are advertised. A recruitment company might be able to share lesser-known roles with you, many of which aren't even advertised to the public. Moreover, a good recruitment consultant can prospect good candidates for their clients too.
To search for your next role this November, take a look at our latest opportunities: https://merakitalent.com/vacancies