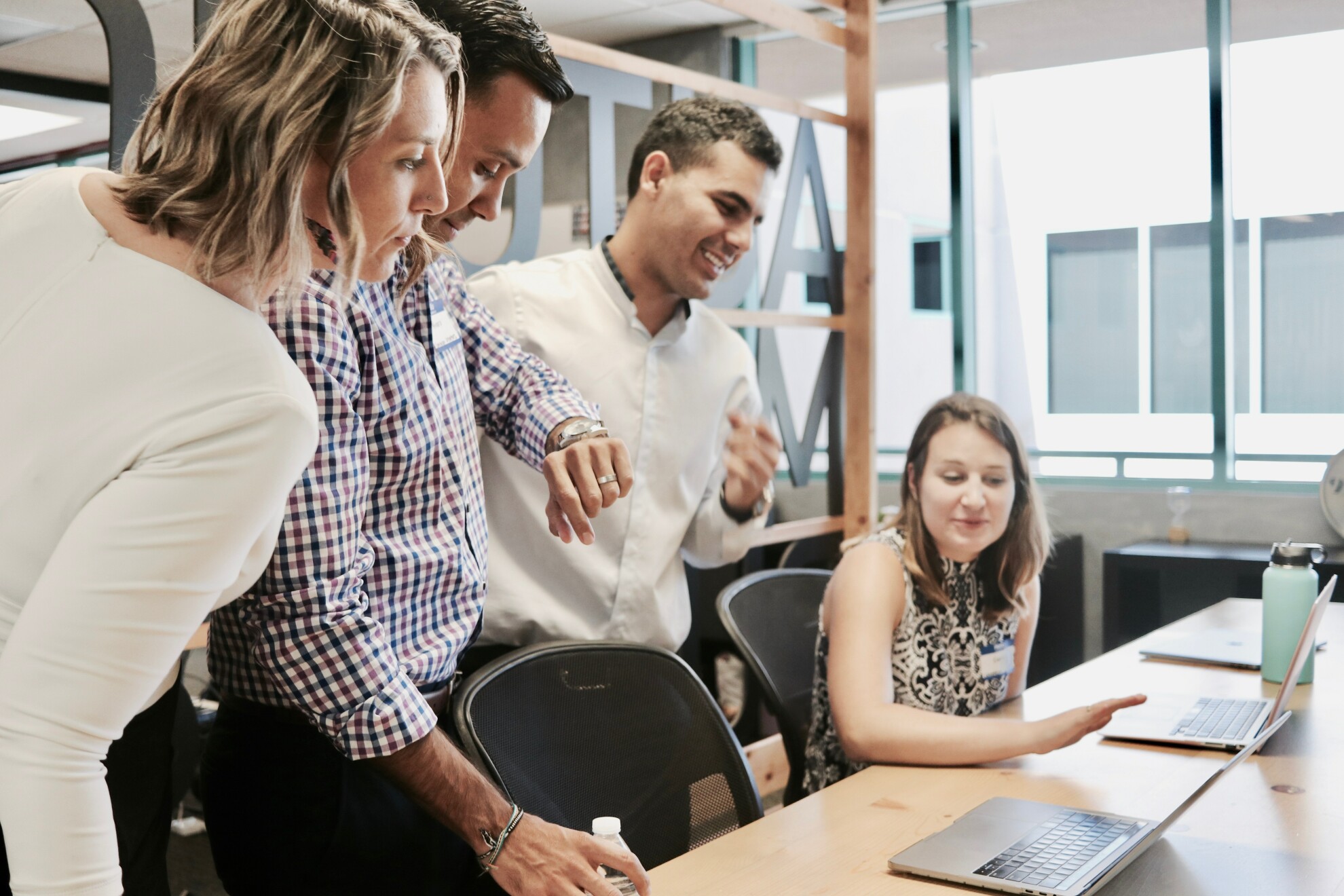 How workforce planning makes for effective recruitment
The role of HR has changed, and HR teams need to build future-ready businesses. They need to ensure they have the right people and skills in the organisation.
Undertaking workforce planning takes time and effort, but it's crucial to creating a future-ready company. With 2024 on the horizon, Q4 is an ideal time to create or update your workforce plan.
In 2024, having a workforce plan will ensure that HR is ready and prepared for changes rather than being caught out by talent availability and skills shortages.
Benefits of workforce planning include understanding the headcount needed for the workload, skilling employees, and ensuring that operational goals and service levels are met. Other benefits include:
improved productivity
cost savings
improved staff retention
Workforce planning definition
Workforce planning involves having the right people with the right skills at the right time. Businesses need to analyse their workforce and determine the steps they need to take to meet current and future staffing needs.
Workforce planning includes:
analysing resources
forecasting hours, skills, and headcounts
identifying skills gaps
Workforce planning is collaborative; it encourages participation throughout the company. Some people to include during strategic workforce planning initiatives include:
HR
line managers
financial services representatives
technology specialists
business executives
Senior leaders should be involved to ensure the workforce plan aligns with the organisation's other strategies and objectives.
The importance of workforce planning for recruitment and retention
Workforce planning explores the employee lifecycle and determines how to best recruit, optimise, and retain employees. When an employee is not the right fit for a job, sees no opportunities for progression, or feels they are unfairly rewarded, they're more likely to resign. Estimates show that replacing an employee can cost between six- and nine-months' salary.
Tools for workforce planning
Gone are the days of Excel spreadsheets. In 2023, using technology and analytics for workforce planning is vital. There are different workforce planning tools that businesses use to plan and manage their workforce. Examples include:
Workforce management software provides insights into a company's workforce so managers can optimise employee scheduling, track time, and productivity.
Business intelligence software (BI software) gives businesses insights into metrics from revenue to profitability.
People analytics provides insights into a workforce, enabling managers to make data-driven decisions about workforce planning. By using people analytics, firms can:
develop more effective talent strategies
improve performance management
promote diversity and inclusion
boost employee engagement
improve retention and save costs.
Modern workforce planning tools are essential for organisations that want to optimise their workforce and drive success. Managers can make data-driven decisions, identify gaps, and develop strategies to attract, retain, and develop talent.
Advantages of modern workforce planning techniques are:
Better alignment with business strategy
Data-driven decision-making
Improved accuracy
Increased agility
Enhanced talent management
Better communication
Workforce planning process
One of the objectives of strategic workforce planning is to ensure business goals are achievable. Short- and long-term business objectives should be assessed during the first stage of the process. What direction the company wants to head in the next five years will impact the workforce plan.
Analyse workforce and Identify skills gaps
How much talent is for hire? Determine what the labour market looks like now and the forecast for the future.
Compare the talent you have in-house to what you'll need for the future of your business. This gives you an idea of the supply (current talent) and demand (skills you need).
What skills does your business need? Conducting a skills gap analysis will provide future workforce data. It could indicate when an employee plans to retire. A workforce plan helps your organisation with succession planning.
Department heads will determine what talent you will need for future growth and development. This may include employees with specialised skills, or technical knowledge. Once you know the skills needed, you can move on to upskilling or reskilling employees with those skills.
Close skills gaps and upskill
After identifying the supply-demand gap, create a plan to address it. You can hire new employees or develop a training plan for your staff.
Workforce planning aids HR teams and managers in pinpointing when and where upskilling should occur and which employees would benefit the most. Some companies build employee development plans that help employees gain the skills they need.
A McKinsey report forecasts over 17 million people will need to transition to new jobs.
Anticipate future issues
Preparation for the future provides companies with a competitive advantage within their sector. Business leaders must develop a workforce plan that anticipates future business issues and provide steps to address them.
Develop and implement an action plan
After assessing objectives, analysing the workforce, identifying skills gaps, and anticipating future issues, the next step is the action plan. This should include strategies for
● recruiting and retaining talent
● restructuring the organisation
● and enhancing technologies
Implementing the action plan means ensuring that resources are in place, roles are clear, and needs are met to deliver the plan and achieve goals. This involves working with leadership and hiring managers to track the impact.
Monitor and update
You should create a strategy for monitoring and have steps to update the plan if things change. As business needs change, workforce planning strategy does too. Testing your plan enables you to identify progress, and areas for improvement, and make adjustments to address workforce challenges.
How Workforce Planning Supports Recruitment
With a workforce plan, employers stay up-to-date on what they need in future employees. The plan acts as a framework to help staffing planning decisions. Managers are better equipped for the hiring process. Workforce planning also helps with HR practices, including:
Succession planning
Recruitment and selection
Retention planning
Talent management
Learning and development
Reward and recognition