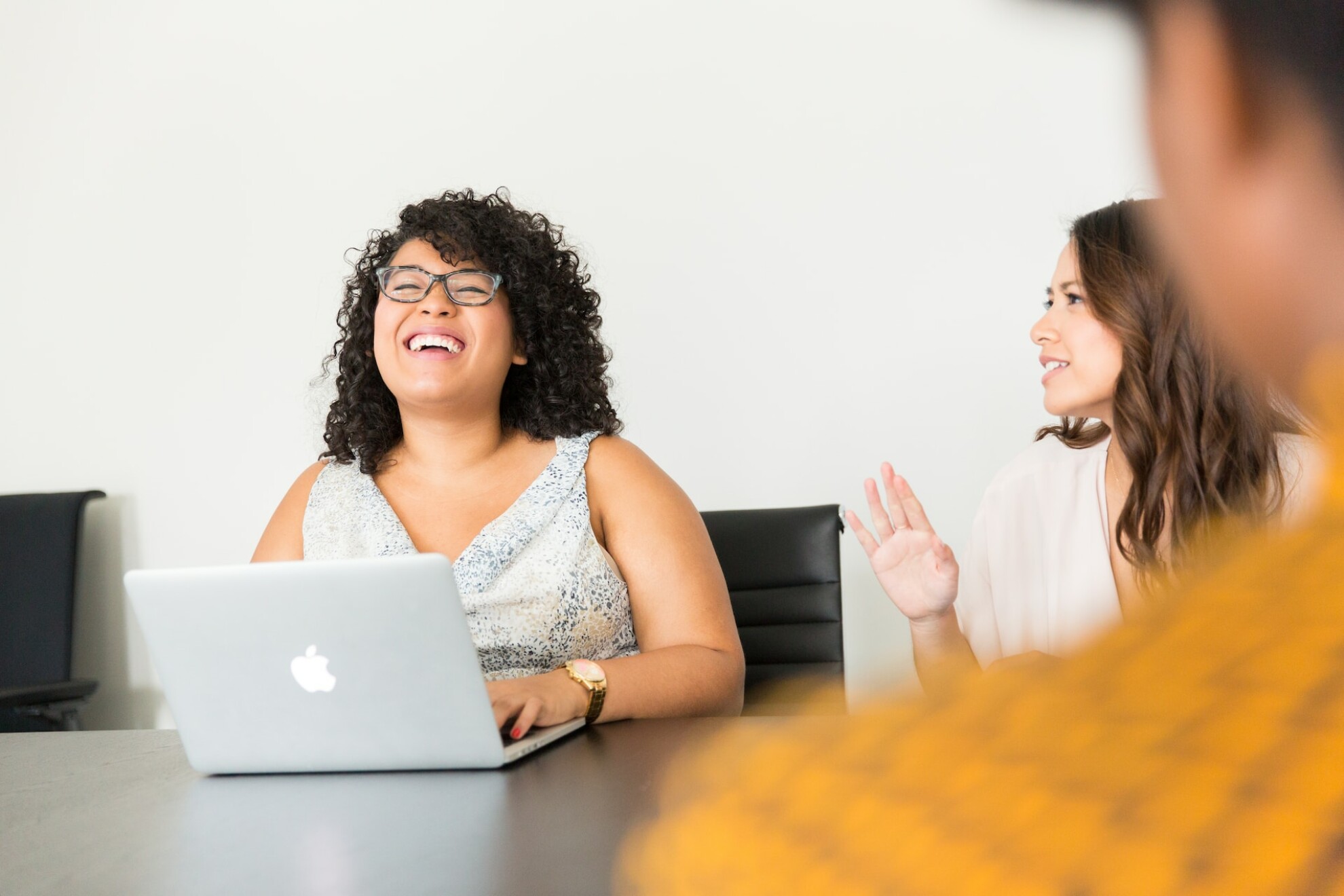 Workplace Wellbeing: What Employees Really Want
In a post-pandemic world, it is no secret that workers want to work for a company that fits with their lifestyle and values. But, when it comes to workplace wellbeing, what do employees want, and how does an organisation take into consideration the different motivators and needs of their employees?
As August marks International Happiness Happens Month, it gives companies and HR teams the opportunity to streamline and enhance their employee offerings. This is not only a win for employees but for businesses too. A University of Warwick study shows happier employees are 12% more productive.
In the 2000 film 'What Women Want', a chauvinistic advertising executive acquires the ability to hear what women are thinking. For those that are old enough, you'll remember how his attitude towards women changed when he realised their thoughts and developed a healthy bond with his colleagues. There is no film where the HR director has insight into the minds and motivations of company employees. Fortunately, there are studies that reveal this information and employee surveys provide an indication of what employees want from their workplaces.
According to a Workplace trends survey by Aspire, 28% of UK workers have asked for greater mental health and wellbeing support from employers to combat isolation and aid motivation.
Connecting with colleagues
Findings from BRITA Group reveal the importance of community in a hybrid working world and highlight how close colleague connections increase the likelihood of employees staying with their employer.
75% of office workers say they would be more likely to stay in a job if they have connections with colleagues.
44% of staff said that talking to a colleague can help them improve productivity.
31% of office workers said working alongside a colleague in the office helps deal with stress.
It's good to talk
Boosting productivity could be as simple as a tea break. So much so, regular communal breaks are common in Swedish workplaces. Fika is the Swedish custom of enjoying coffee with others. Some companies have a fika clause in their contracts because it's therapeutic, and promotes wellbeing and productivity. BRITA research shows that 50% of UK employees reported that their productivity improved after taking a break.
Making the office count
Workers and businesses are still trying to find the balance between office and home working. With hybrid working the norm, and some businesses recalling employees back to the office permanently, employers can create an environment that's more conducive to the wellbeing of their employees by considering what the office offers that homeworking can't.
The relationship that employees have with the workplace has evolved since the COVID-19 pandemic. The office still plays an important role. People need a reason to go into the office now. Commuting to a workspace that gives them no incentive to be there aside from working in a silo doesn't have the appealing factor that it used to.
Organisations analysing how their employees use the workplace will notice a trend that employees prefer collaborative work in the office and individual focus work or admin at home. Having social spaces and facilities where people can meet and share ideas promotes encounters that benefit both employee wellbeing and productivity.
Although hot-desking is currently the main office setup for hybrid businesses, just under half (48%) of workers surveyed for the Unispace report, indicated that having an assigned desk would entice them into the workplace more often.
No one size fits all
What employees value in how they use office space will vary by age, gender, and business function. Findings from the Unispace Global Workplace Insights Report 2023 show:
women enjoy the social aspects of the office more than men (37% versus 31%).
Interacting with colleagues after work appeals more to 21% of 18–34 year-olds (compared to 17% of over-45s).
44% of junior managers, team leaders, and supervisors enjoy socialising (compared to 25% of CEOs and managing directors).
Employee wellness programmes
Wellness programmes are important in the future of work to promote wellbeing and reduce stress. Employees who deal with stress are proven to be among the best team members. Set your staff up for success by helping them manage tension.
While you may not intentionally stress your employees, there are times when the work causes tension. Show your employees you recognise stressful times and help out by prioritising workplace mindfulness. Senior executives and professionals embrace the practice. To encourage this, have leadership lead by example. For employees to feel empowered to prioritise mindfulness at work, you'll need to prove that they won't be punished for taking time to practice it. That's why it's essential to have leaders model these behaviours.
Reduce employee stress and boost engagement by offering classes in relaxation techniques. Whether it's an office meditation room, subsidised gym membership, app subscriptions, or yoga classes, more companies offer perks to help employee mindfulness.
Life-work balance
Make work-life balance a priority in your business. Results from the 2022 'Four Day Week Global' trial, found it had "extensive benefits" for employees' wellbeing. Although this might not be workable for many organisations, there are ample ways to encourage life-work balance. For example, implement cross-learning to enable your employees to feel comfortable using annual leave.
A McKinsey study shows flexible work is one of the top three motivating factors for finding a new job. Pre-pandemic, flexible working was a perk only offered by the most progressive employers. In July, the Employment Relations (Flexible Working) Bill was passed, and this legislation will revolutionise the working landscape for employees who can request flexible working from day one on the job.
The current challenge is how employees and employers can align on needs and values that drive productivity and wellbeing in the workplace. But by taking a proactive approach to wellbeing, employers can support their staff's mental health, boost productivity, attract talent, and improve staff retention.